What's new !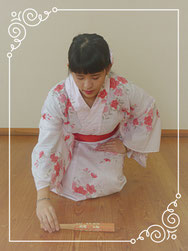 Ms.李
From:台湾
最初、日本舞踊で難しいイメージを持っていましたが、
学ぶ時、段々に上手になって、やっと全部できて、すごくうれしかったです。先生のおかげで色々な踊り方を教えてもらいました。誠にありがとうございます (^^)
Ms.Tal from Israel. She looks gorgeous with black color yukata.  She was so nice and tried 
to listen and understand my explanation. Her walking style and her manners are so elegant. :)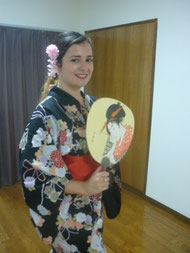 Ms.Tal
From: Israel
It was really great!
One of the most interesting and fun thing that I did
in Japan.
The guide was absolutely perfect and very nice!
I learned a lot from her beside dancing.
I recommend anyone to come here and experience
this fantastic dance lesson.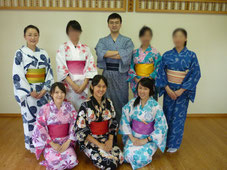 We had 6 guests from Taiwan, China and USA.  
They tired to master a dance.
It may a little bit hard lesson but they worked hard!
Thank you for participating.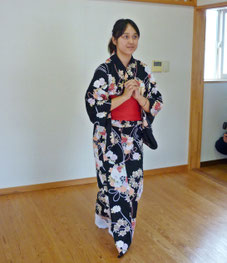 Ms.Betty 
From:U.S.A.
Very helpful and kind instructors.
I never knew traditional dance was this difficult.
Beautiful dance, beautiful yukatas.
Thank you for your hard work!!
*************************************
Ms.Betty learns dance very quickly !
She has an abundant ability of expression :)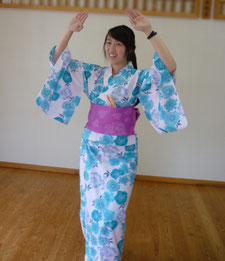 Ms.Casie
From:U.S.A.
I really enjoyed the experience. I've never
properly worn a Yukata before nor have I
ever done traditional Japanese dancing,
so this was a great first try. I would higly
recommend it to other people! :)
*************************************
Ms.Casie moves her hands very nicely. 
She had good posture and it's good for Japanese traditional dance :)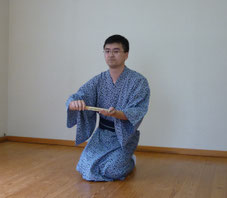 Mr.Zheyu
From: China
Great but a little difficult for men.
Special experience for me.
*************************************
Mr.Zheyu was only man in this group.
We danced as women style and it might difficult for men.He tired hard thought. Thank you!!
We performed men and women both regardless of gender  :)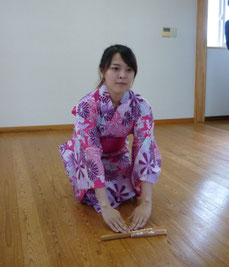 Ms.Ya Shuan
From:Taiwan
It was really interesting. Although it was
quite hard, your ways to teach was really clear!!
いい勉強になりました。ありがとうございました☺
*************************************
Ms.Ya Shuan performed very well :)
Her dance was just like Japanese traditional dance!  Very nice ☺
Anonymity
From: China
Excellent! The teacher's instructions are very clear
and her English is very good.
*****************************************
She look nice in Yukata. She performed in a relaxed way and it's very good as a performer.  :)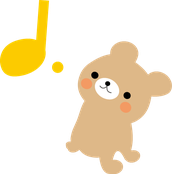 Ms.家芸
        From: Taiwan
        先生達がとても優しいし、教え方も理解しやすいし、本当
    にいい経験だと思う。日本の踊り好きになりました!  
    ありがとうございました!!
      *****************************************
        She worn a Yukata mostly by herself. That's nice :)
        She has a good stock of knowledge about Japanese
        culture.  She suite Yukata and her performance was 
                                                       just like our traditional dance! 
There was visit group members. We had good time :)
Ms.Sidonia is from France. She danced very well.  The walking is quite difficult but,she learned it very quickly.
Ms.Atuko is from Japan. She expressed the emotion while dancing very well. Her hands movement was beautiful.
Ms.Anonymity is from Japan. She performed right as she learned Japanese traditional dance before. Very nice!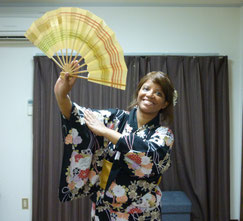 Ms.Sidonia
From: France
Lesson was very well explained and performed. The teachers had a lot of patience and was able to help and teach us until we got it right.
Very amazing experience. 
I loved it !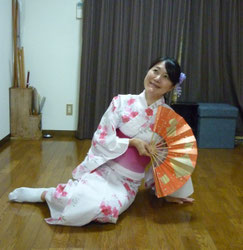 Ms.Atsuko
From:Japan
今日はレッスンをしてくださりどうもありがとうございました。振りを覚えるのは想像以上に難しかったですが、日本舞踊を初めて体験できて楽しかったです。写真や動画の撮影もありがとうございました。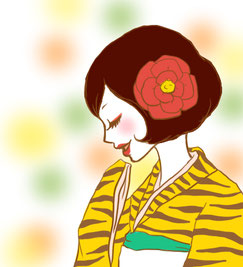 Anonymity
From:Japan
先生方がとても優しくとても楽しく過ごせました。英語で説明して頂いてありがとうございました。
Ms.Noga is from Israel.  She mastered Sakura Sakura very quickly.
She can make a polite bow,it's very beautiful :)   Also, she uses Fan(Sensu) nicely.  
I could have very nice time with her !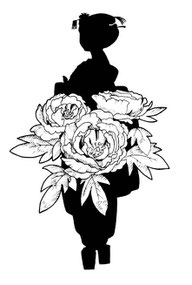 Ms.Noga 
From: Israel
I liked the class very much. 
Toaka was wonderful and kind and taught me a lot of things about Japan and Japanese dance. 
It was a great experience and would definitely recommend everyone.
We had very nice guest from Hong Kong!  Ms.Juliette and her kids.
Ms.Juliette is a quick learner. Her motions are very elegant and beautiful !
Her daughter 6 years old girl  is a very cute girl ! She tried to review from beginning to the end by herself and it was so good.
Her son is a creative boy ! He danced with music very creatively and nicely. 
I enjoyed so much with them. Thanks ! :)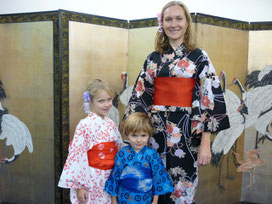 Ms.Juliette and her children
From:Hong Kong
This was a really wonderful experience for
 me and my two children.We learnt so much in the time, both in terms of the dancing and culturally. The children loved dressing up and dancing to the music and Toaka was really great and patient and kind. I was also able to learn a great deal, even with the two young children(4&6).
                                                                        Truly wonderful.
Ms.Kaija is a dance teacher in Finland. She has so many students in her class.
This time, she learned Japanese traditional dance and will teach it in her class in Finland.
She is so energetic!  We had very good time! Thanks, Kaija :) !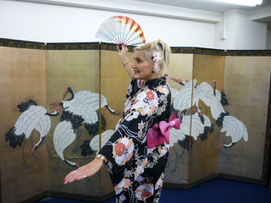 Ms.Kaija Raty
From:Finland
Thank you Toaka!
Teacher Toaka was very friendly, nice
elements and postures from Japan.
Dances: Fun, umbrella and chimona dances. I visited first time here.
My dance school "Let's dance, art-line
give school important for me dance 
teacher  very good. Toaka very this all time! I want she come to Finland and teach! Thanks! 
Ms.Renee mastered "Sakura Sakura".  She is a dancer. 
She danced Japanese dance as if she learned it more than 10 years!!
Her dance is so elegant!  Please dance "Sakura Sakura" in America!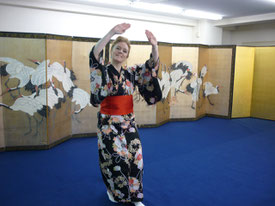 Ms.Renee Lamont
From:America
Absolutely wonderful!
I had an amazing time and I believe
this is the most memorable experience for my entire stay in Japan.
I hope to be back soon! 
Thank you so much!
Ms.Ellee mastered Kimono motions quickly!
She looks very nice with Kimono!
Thank you very much!!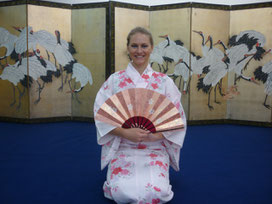 Ms.Ellee Norman
From:Australia
Wonderful and insightful.
so pleased to have a private lesson.
Thank you kindly :)
Ms.Donna knows a lot about Kimono!  
I am sure that she will wear kimono nicely this summer!
Thanks so much!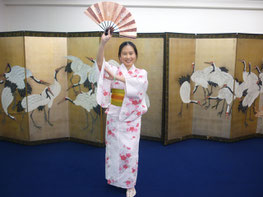 Ms.Donna Lau
From:Hong Kong
Thank you so much for offering this great experience! I enjoyed the kitsuke lesson, the dance, as well as the proper movements while wearing the kimono. The lesson definitely helps me understand the culture and the beauty of the kimono more. the instructor is very friendly and knowledgable. Highly recommended! Thanks!
Three nice guys!
They look cool in Yukata.
After dance lesson, we had fun acting like SAMURAI !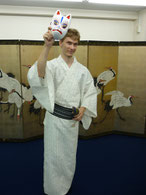 Fredrik
From:Sweden
It was fun! I learned a lot about kimono and Japanese culture.
The dance was hard at first but the teacher help us step by step so in the end I was able to remember some moves!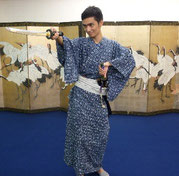 John
From:Philippines
It was really interesting for me because it is my first time to do traditional
Japanese dance. It takes time to get used to the movements but the
teacher was really patient and good.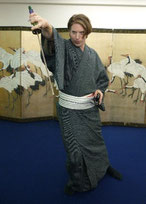 Marcus
From:Sweden
The lesson was really great and fun.
The dance was a little bit hard, but by the end of the lesson I felt that
I started to understand it.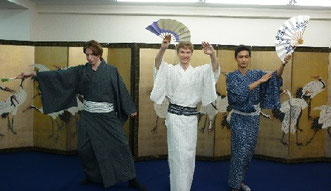 The traditional pose of Japanese traditional dance.