For foreigners only on the experience of Japanese traditional dance.
Let's try KIMONO and Traditional Japanese Dance !
Make a lifetime memory during your stay in Japan !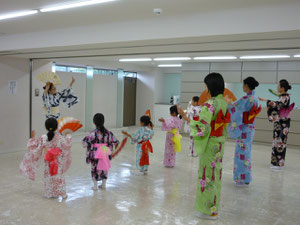 Have you ever tried Kimono?
Why don't you  enjoy Japanese traditional culture?
Each country has traditional dance such as Hula in Hawaii, Flamenco in Spain,Samba in Brazil , Waltz in Germany ...  We in Japan, have Japanese
traditonal dance, called NIHONBUYO.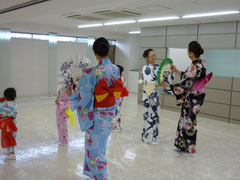 You can try both Kimono and Japanese traditional dance in just 2 hours!!
I am sure it will make your trip gorgeous!
It will be for the first time for everybody as the lesson is purely dedicated to foreigners.  

So, take it easy and have some fun in experiencing a Japanese culture.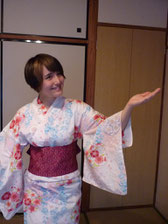 Let's take your photo wearing Kimono.
I would be glad if could fall in love with Japan making great memories
with a lot of nice photos.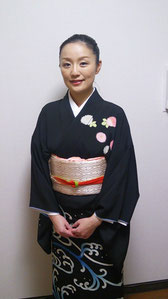 Hello everyone!  Nice to meet you.
I'm Toaka Mizuki.
I will teach you how to wear Kimono and dance Japanese traditional dance.
You may discover that wearing kimono makes you feel differently than even
your most formal usual clothes.
The wearer best knows the feeling of wearing Kimono. It is the same in 
Japanese traditional dance.  
You will see how much you appreciate the fun of Japanese traditional dance. 
Not only just walking around Japan, but also experiencing traditional culture!
Let's have fun together!
I'm looking forward to meeting you.
What is Japanese traditional dance ?
Japanese traditional dance is as much an expression of Japan as it is of Japanese life in general.
Japanese dance has been learned as a form of manner of ladies.
It is performed at parties and celebrations such as weddings.